Mists of Pandaria zones and instances have some of the most Beautiful, Elegant, and just straight up COOL mounts! Getzapped is an avid mount farmer in World of Warcraft. Want to know what he suggests as far as WoW Mount Farming? Keep reading to see his top 5 mounts to farm in Pandaria! (This list will have drops from Rares, Bosses, and even achievements!)
Number 5:
Taking the #5 on our list of mounts to farm in Pandaria, is the Cobalt Primordial Direhorn! This beautiful Dark Blue and Gold direhorn is a rare drop from Oondasta in the Isle of Giants! Very reminiscent of the Zandalari Armors and skin colors, it was a fantastic introduction to the art style prior to the Zanadalari's introduction in Battle for Azeroth.
If you want to a different color variant of this Direhorn, there are 3 more you can farm in pandaria! Keep an eye out for Zandalari Warbringers as you travel Pandaria, and if you're lucky you may get an Amber, Jade, or Slate color!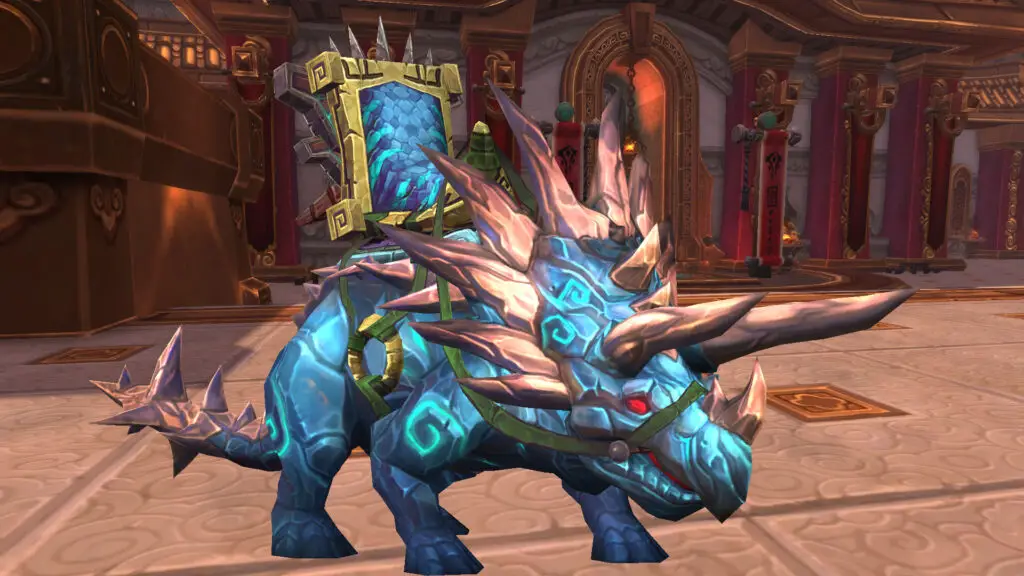 Number 4:
Coming in at #4 is a double entry! In the raid Throne of Thunder you can find 2 very cool mounts. The first is from Horridon, and it is the Spawn of Horridon. This mini version of the raid boss is the same color as our #5 entry, but with golden skin tattoos and markings. And just a few more bosses in, you come across a giant Clutch Mother, Ji-kun. She is capable of dropping another mini version of her own model, the Clutch of Ji-kun! There seems to be a theme in WoW, where mother's drop their children… Hopefully i'm not reading too far into it!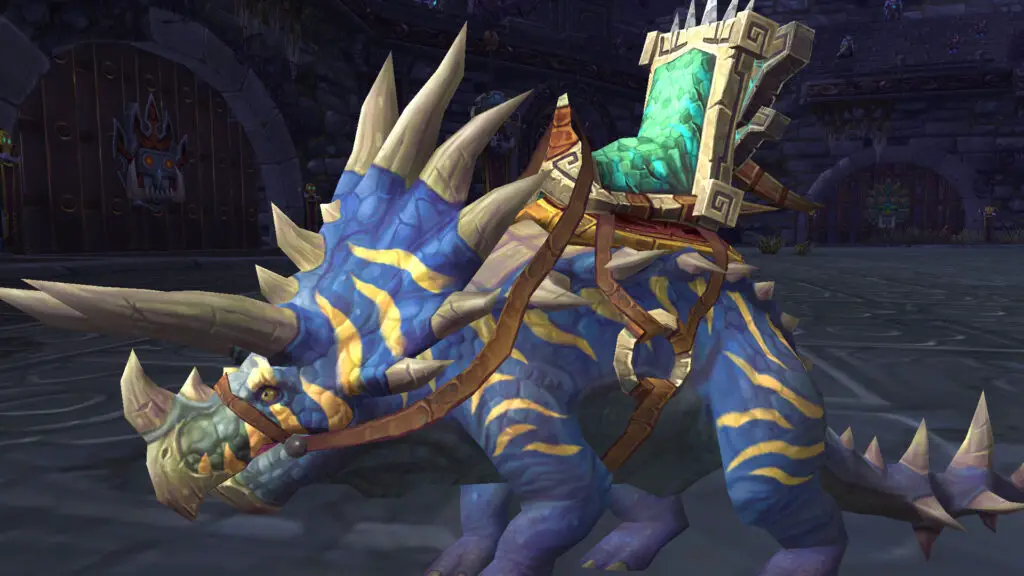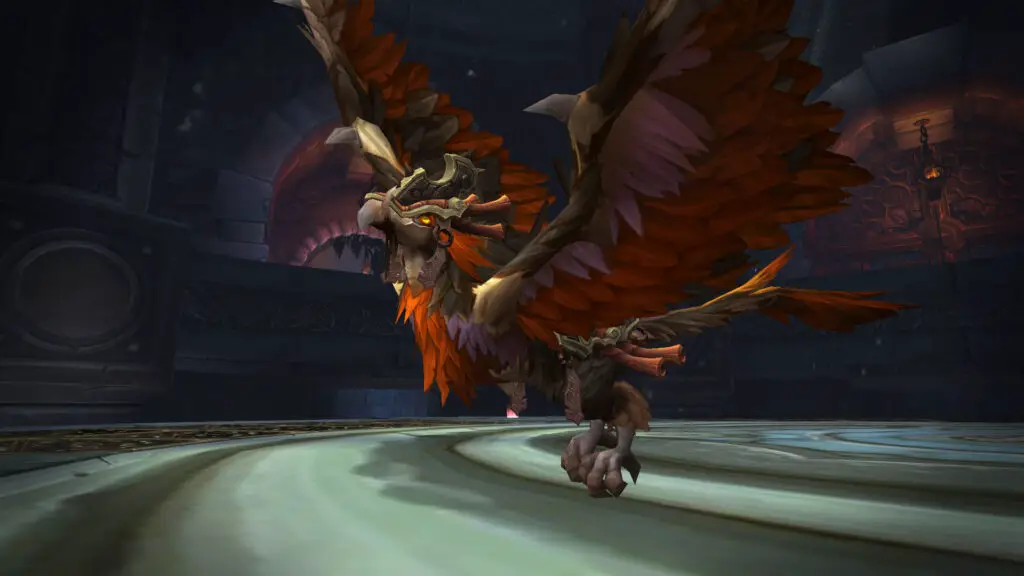 Number 3:
#3 was a tough decision to make. When I started writing this list, I had already known what my top 2 would be. But who would be 3rd? I decided to that I would dedicate this to the first mount from Pandaria that I ever dedicated time to farming. The Thundering Onyx Cloud Serpent! Dropping from Huolon on the Timeless Isles, this is the first mount that I actually joined raid groups and parties to camp and farm! With it's sleek black scales and bright blue lightning rippling across the surface, this Cloud Serpent will definitely turn heads, even all these expansions later!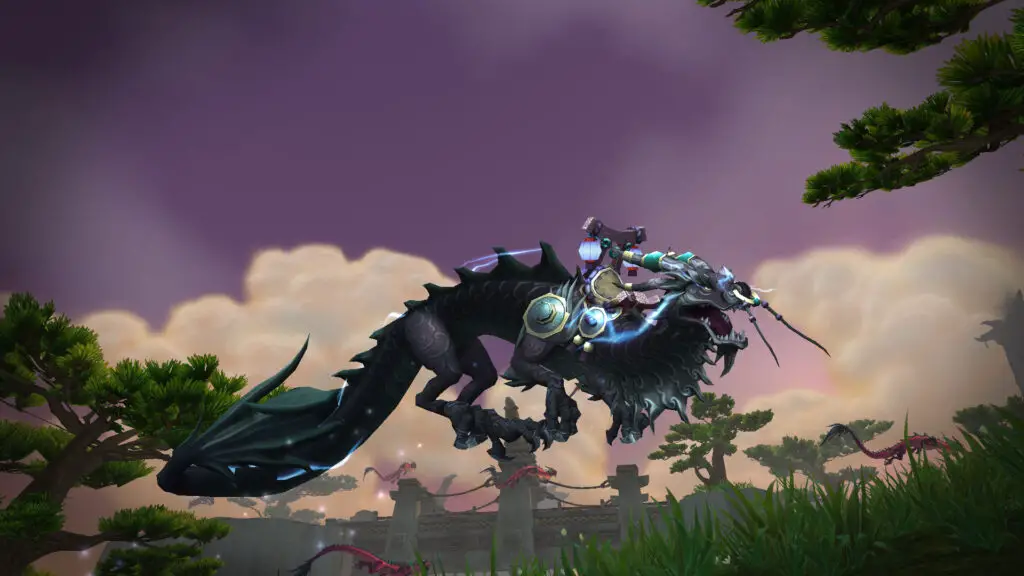 Number 2:
#2 is graced with one of the most farmed, and rarest mounts currently in the game. The Heavenly Onyx Cloud Serpent drops exclusively from the Sha of Anger. The world boss in Kun Lai Summits. This mount is Beautiful, it is Rare, and it is technically farmable. If you have a picture of yourself riding it, share it in our community discord! Make Zap jealous!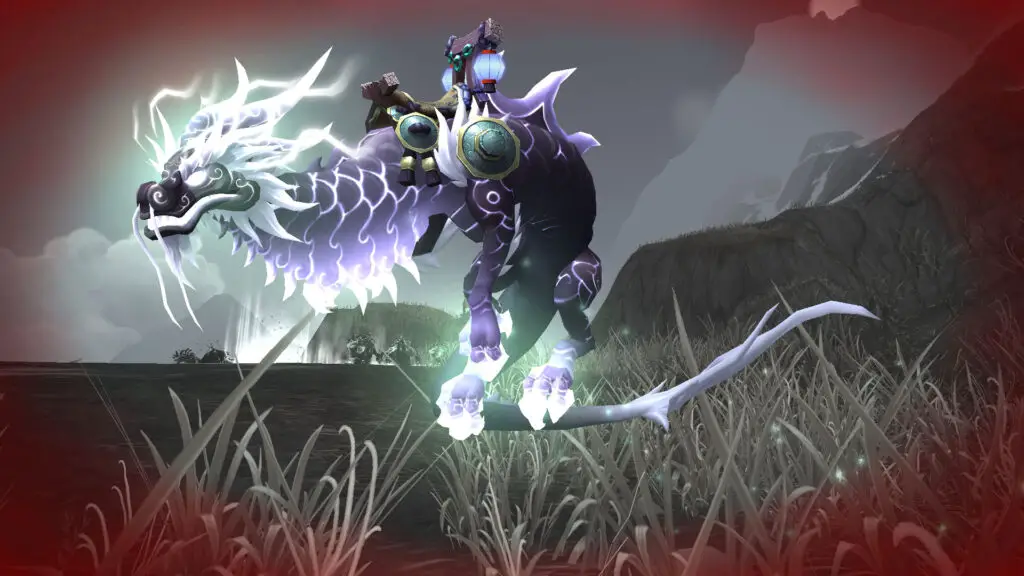 Number 1:
Topping off our list is the Stylish, Obtainable, Wonderful, and most importantly Out of this World, Astral Cloud Serpent! This mount drops from the Penultimate boss of Mogushan Vaults, Elegon. This titan construct is now easily farmed, requiring more luck than anything else. Once a week per character, you can make your way to Kun Lai Summit and delve into the Vaults, and hopefully escape with this Star-Striking constellation!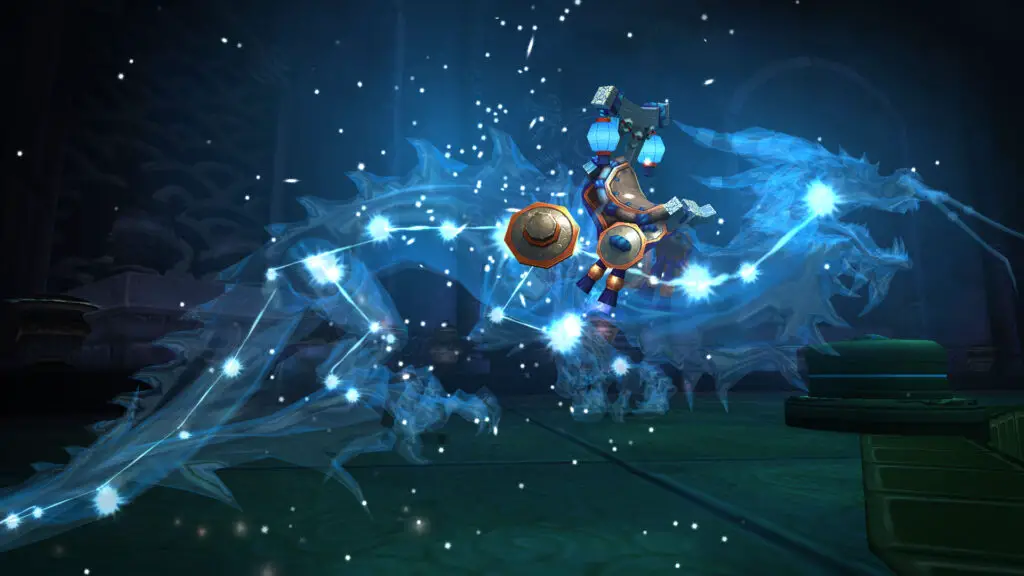 What do you think?
Do you agree with this list? Is there a mount that you spent time farming that you think deserve to rank any higher on this list? Join our Community Discord and let us know! We'd love to hear your thoughts and experiences, and make sure to let us know when you get these awesome mounts!