World of Warcraft can be played on a PC or Laptop. The game World of Warcraft requires a minimum of a 2.0 GHz CPU and 2 GB of RAM. The gaming experience will be smoother on a laptop with a more powerful CPU and more RAM. In order to play World of Warcraft on your laptop, you must first buy the game and register with Blizzard Entertainment. When playing the game online, you'll need a reliable internet connection.
World of Warcraft may be demanding on a laptop's resources, so it's crucial to make sure your system can run the game, and that you don't have any other resource-heavy apps open while you play.
Unfortunately, playing World of Warcraft on a mobile device is not possible at this time. PC access is required for World of Warcraft since it is an MMORPG.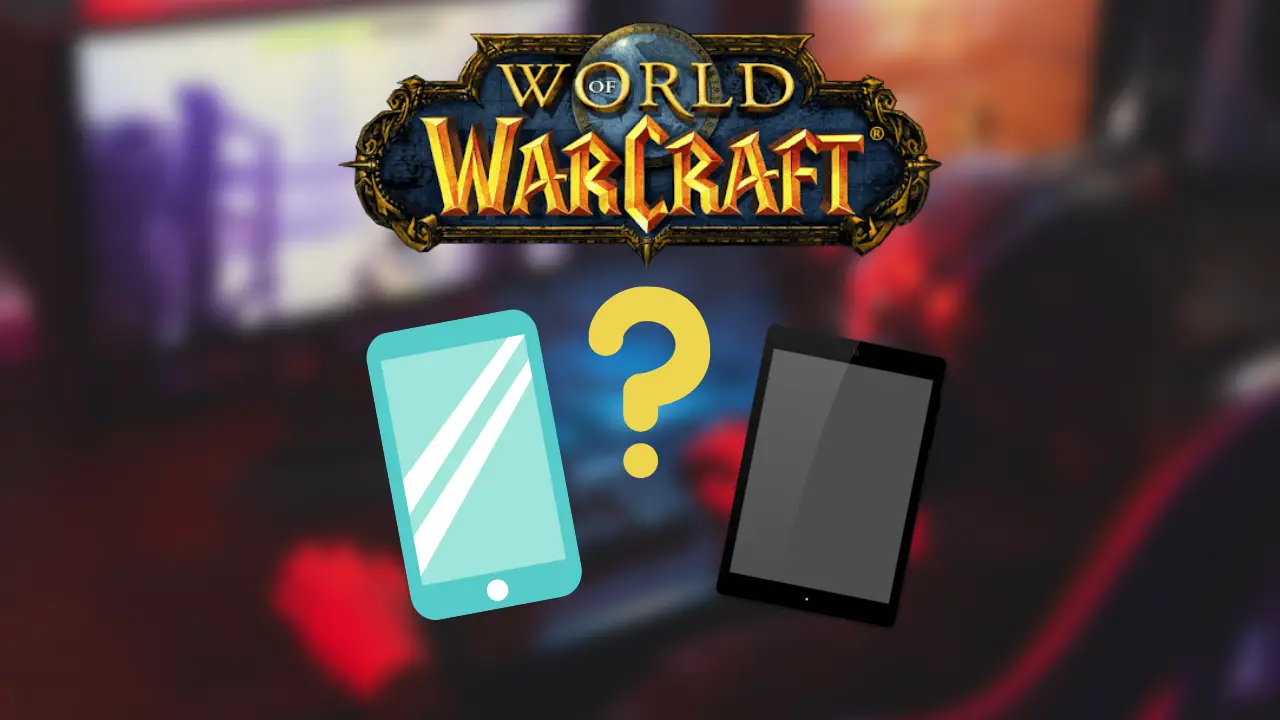 A smartphone may not be the ideal platform for playing World of Warcraft, but there are methods to do it through remote access. A remote desktop app is a viable alternative, since it gives you access to a computer and its functions from your mobile device. You may use a remote desktop programme to play World of Warcraft on your mobile device by connecting to a computer that is already running the game.
World of Warcraft was made for a bigger screen with a keyboard and mouse, so playing it on a phone may not be the best experience possible. Using the controls and interface might be more difficult on a phone's smaller screen.
In order to play World of Warcraft without issue, and have a pleasant experience, a computer that meets or surpasses the system requirements is ideal.
The following are the minimal and optimal specifications for playing World of Warcraft:
Minimum System Requirements:
Processor: Intel Core i7-4770 or AMD FX-8310
Specs: 8 GB RAM
Storage: 70 GB
Windows 10 64-bit
GFX: NVIDIA GeForce GTX 960
or AMD Radeon R9 280, or greater graphics.
Stable internet access with a minimum download speed of 3 Mbps is also essential.
If you're a passionate World of Warcraft player looking to enhance your gameplay experience, the NVIDIA GeForce range of graphics cards is an excellent choice. Here's why:
Playing games like World of Warcraft and others will be a breeze with the performance of NVIDIA GeForce graphics cards.
Thanks to cutting-edge graphics technology like NVIDIA RTX, your experiences in Azeroth will seem more realistic and immersive than ever before.
World of Warcraft gamers may take advantage of the full suite of tools available in the NVIDIA ecosystem, which has been intended to improve and enhance the gaming experience.
To eliminate screen tearing and input latency, G-SYNC, for instance, coordinates the monitor's refresh rate with the graphics card to provide a more fluid and responsive gaming experience.
Many NVIDIA GeForce graphics cards are made to be overclocked, allowing you to tweak your graphics card's performance to meet your specific demands.
Overclocking is a terrific choice whether you want to test the limits of your graphics card or you just want a bit more performance.
Configurable RGB lighting, to rock your setup.
NVIDIA backs its GeForce graphics cards with a variety of services, such as a lengthy warranty, regular driver updates, and expert technical assistance.
If you ever have any problems with your graphics card, you can rest easy knowing that you'll have support from a reliable company like NVIDIA.