In this article we explain with both pictures and text, how to get to Dawn of the Infinite dungeon quickly and easily! Luckily this is probably the easiest dungeon to get to this season!
Simply fly south east from Valdrakken and go to the Temporal Conflux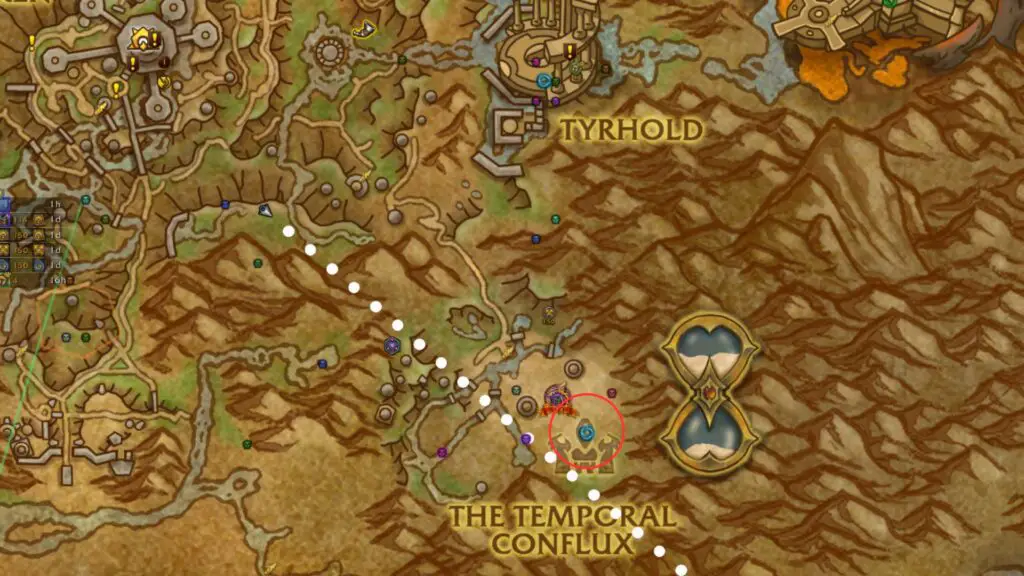 Once you make it, zone into the instance and drop in your stone! It will teleport you to the correct half of the dungeon once your stone is placed in the Conduit.