Are you ready to take your World of Warcraft (WoW) gaming sessions to the next level? Look no further! In this article, we've compiled a list of the top five monitors that will enhance your WoW adventures like never before.
Whether you're a casual player or a dedicated raider, having the right monitor can make all the difference in your gaming experience. From vibrant visuals to smooth gameplay, these monitors are designed to immerse you in the captivating world of Azeroth. So, gear up, fellow adventurers, as we explore the best monitors for WoW and unleash the true potential of your gaming prowess!
The Top 5 Best Monitors for WoW:
Immersive Visual Delight: ASUS ROG Strix XG27AQ
This monitor boasts a stunning 27-inch IPS display with a 2560×1440 resolution, delivering vibrant and detailed visuals that bring the world of WoW to life. With its wide colour gamut and excellent colour accuracy, every pixel is rendered with precision, enhancing your gaming experience to new heights.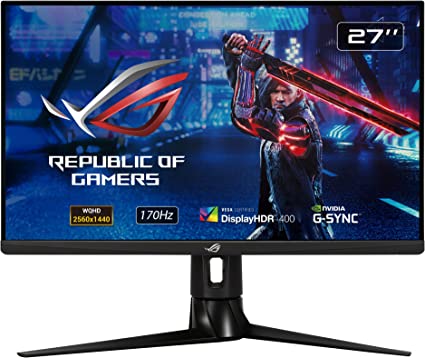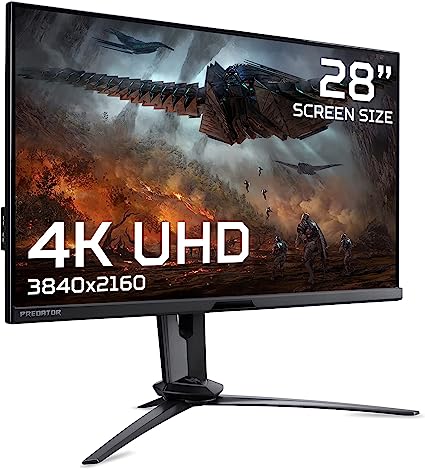 Fluid Gameplay Champion: Acer Predator X28
The Acer Predator X28 is a powerhouse designed for smooth and responsive gameplay. Featuring a 4K UHD resolution and a lightning-fast 144Hz refresh rate, this monitor ensures fluid motion and crisp visuals. With its low response time and NVIDIA G-Sync technology, you'll have an edge in battles, avoiding input lag and tearing for an immersive WoW experience.
Epic Battles Unleashed: LG UltraWide 34WP65C
Step into the heart of epic WoW battles with the LG UltraWide 34WP65C. This ultrawide monitor offers a stunning 34-inch curved display, filling your peripheral vision and immersing you in the game. Its 160Hz refresh rate and 1ms response time ensure seamless gameplay, while the vibrant colors and high contrast ratio make every detail pop, giving you a competitive advantage on the battlefield.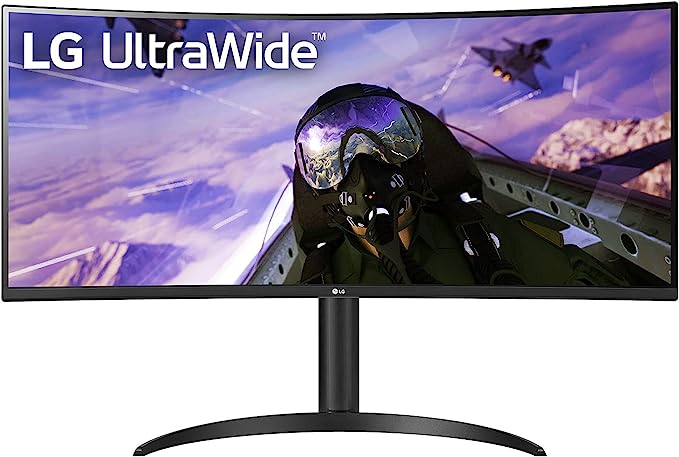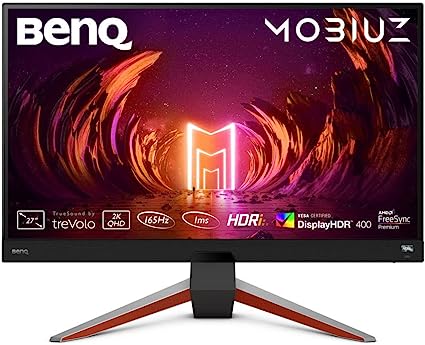 Smooth PvP Dominance: BenQ MOBIUZ EX2710Q
TheBenQ MOBIUZ EX2710Q is a top choice for PvP enthusiasts. With its 1440p QHD resolution and a rapid 165Hz refresh rate, this monitor ensures smooth and responsive gameplay. Equipped with AMD FreeSync technology, it synchronizes your monitor's refresh rate with your graphics card, eliminating screen tearing and stuttering, allowing you to focus on outmaneuvering your opponents.
Endurance and Comfort: ViewSonic XG2703-GS
The ViewSonic XG2703-GS not only delivers excellent visuals but also prioritizes your comfort during long WoW gaming sessions. With a 27-inch IPS display and a 165Hz refresh rate, it offers smooth visuals and sharp details. Its ergonomic design includes adjustable stands and eye-care features like flicker-free technology and a blue light filter, reducing eye strain and allowing you to game comfortably for hours on end.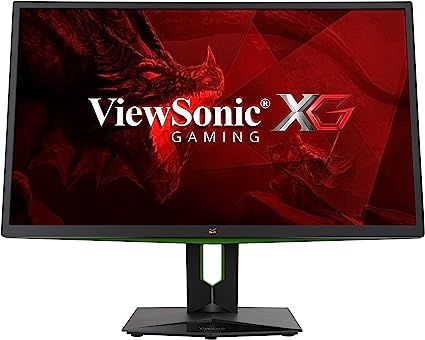 A direct comparison of the best monitors for WoW:
| Monitor | Size | Refresh Rate | Display Quality | MS |
| --- | --- | --- | --- | --- |
| Asus ROG Strix | 27″ | 144Hz (Overclockable) | 2560 x 1440 | 1ms |
| Acer Predator | 28″ | 144Hz | 3840 x 2160 (4K) | 0.2ms |
| LG UltraWide | 34″ | 160Hz | 3440 x 1440 | 1ms |
| BenQ MOBIUZ | 27″ | 165Hz | 2560 x 1440 | 1ms |
| ViewSonic | 27″ | 165Hz | 2560 x 1440 | 6.6ms |
How does this help us understand the best monitors for WoW?
From directly comparing the stats of each monitor we learn that the Acer Predator has the highest display quality and the lowest response time, the BenQ MOBIUZ and the ViewSonic XG2703-GS come joint first for the refresh rate and the LG UltraWide gives you the largest view of the game.
So which of the best monitors for WoW (World of Warcraft) is the best?
Here's the thing: when it comes to finding the "best monitors for WoW," it's not a one-size-fits-all situation. Different players have different preferences and priorities, and what matters most to you might not be the same for someone else. Let's break it down.
If you're someone who values screen real estate and wants to soak in every detail, monitor size becomes a crucial factor and that would make the LG UltraWide the best monitor. On the other hand, if you're all about smooth and fluid gameplay, then a high refresh rate is what you should keep an eye out for and you'd be choosing between the BenQ MOBIUZ or the ViewSonic XG2703-GS.
It's worth noting that display quality can significantly impact your gaming experience, with vibrant colours and accurate rendering making the WoW world more immersive, if the game looking it's best is your goal then the Acer Predator X28 would be your go to. Lastly, response time plays a vital role in fast-paced WoW battles, as it determines how quickly your actions are reflected on the screen, if you want your every input to be lightning fast you'd again be looking at the Acer Predator X28.
So, remember, when choosing monitors for WoW, consider what matters most to you as a player, and find the perfect blend of size, refresh rate, display quality, and response time that matches your gaming style and preferences.
The Best Monitor for WoW (World of Warcraft) in my Opinion
Now, I know I just said it is ultimately up to you BUT I want to let you in on my personal favourite monitor for World of Warcraft out of our Top 5 Monitors for WoW: the Acer Predator X28. Why do I think it's the best? Well, let me spill the beans. First off, the 4K UHD resolution is an absolute game-changer. Every pixel on this 28-inch display is packed with stunning detail, making Azeroth come alive like never before. And hold onto your mounts because the 144Hz refresh rate is pure buttery smoothness. No more choppy animations or laggy movements – this monitor ensures you experience WoW in all its fluid glory.
But what really sets it apart is the NVIDIA G-Sync technology. It syncs the monitor's refresh rate with your graphics card, eliminating screen tearing and ensuring seamless gameplay. Plus, with a low response time, you'll have lightning-fast reactions in those intense raid battles. Trust me, when you dive into WoW with the Acer Predator X28, you'll be blown away by the immersive visuals and the unparalleled gaming experience it delivers.
Acer Predator X28
Closing words
And there you have it, fellow WoW enthusiasts! I hope this guide has been helpful in your quest to find the best gaming monitor for World of Warcraft. We understand that making a decision can be tough, but remember to consider your own gaming preferences and priorities. Whether you prioritize immersive visuals, smooth gameplay, or ergonomic design, there's a monitor out there that's perfect for you.
Thanks for joining us on this journey, and we hope we've assisted you in making an informed decision that enhances your WoW adventures to the fullest. Happy gaming, and may your battles be epic and your loot plentiful!
Why not check out my RGB Mouse Mat Guide?