World of Warcraft can be a difficult landscape to traverse. Since Classic, players that enjoy the game and have some proficiency in Coding have decided to make Addons to the game. Addons are programs and code written in the language LUA to change the user interface. These changes can be anywhere from new ways to adjust your bars, on screen timers to let you know when a boss is using an ability, or even updates to your map! But, it can also be overwhelming to install these Addons. To that end, I recommend using Curseforge!
What is Curseforge?
Curseforge.com is a website that catalogs and stores addons for use in World of Wacraft. (As well as other games!) Curseforge offers links to many different addons that you can install directly into your Addons Folder. Utilizing Curseforge will make navigating the Addon Landscape so much easier. It will remove having to sort through a folder of oddly named or unorganized files, and give you a quick to search and sort system to view your addons, their version, and even their Authors!
How to use Curseforge for WoW addons?-Answered
To begin, I suggest going to the following site: Download Curseforge. Here, you will be able to download the Curseforge App, expediting your addon installation! Follow the prompts and create/sign into your account. Once your account is created and setup, it's time to choose what games you'll be installing apps for! I suggest using the Auto Search feature, as this will search your hard drives and SSD's for compatible games! If WoW is not detected, choose to find your files manually. You will have to navigate to where your WoW Addons are stored, which will look like D:\World of Warcraft\_retail_\Interface\Addons. Once your games are loaded you will need to select WoW! Go to Get More Addons and it's time to start browsing!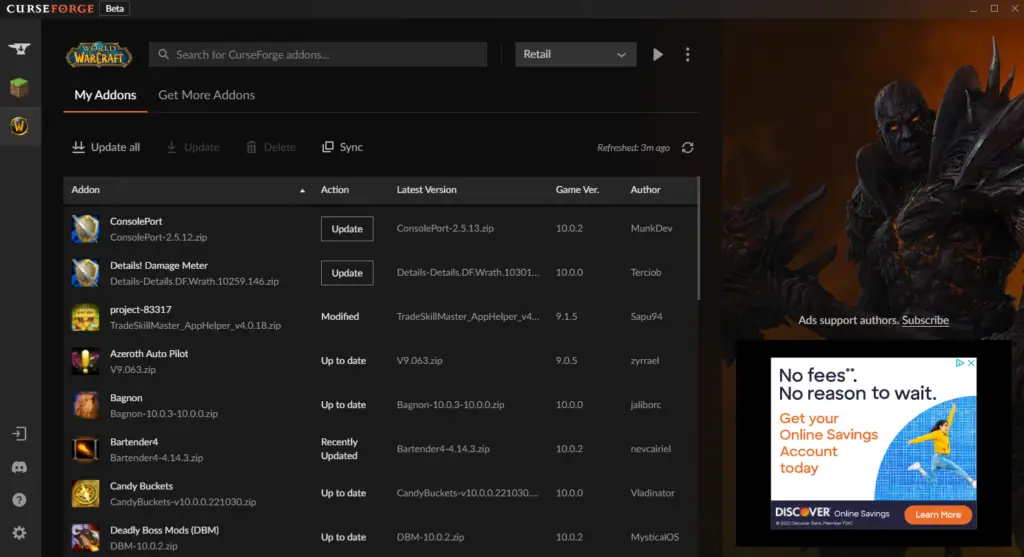 How to Manually install Addons for WoW -Solved
As mentioned above when setting up your Curseforge, your WoW Game has a folder specifically for addons! If you don't wish to use an automatic management software and just want to install it yourself? You can often find Zipped LUA folders on various websites, or you may have even made your own! In order to install these files, find the Addons folder and Unzip the entire addon. If a folder is Zipped, it cannot be read by the game. So it is crucial it that it is available! See the below image for an example of what your Addon Folder may look like!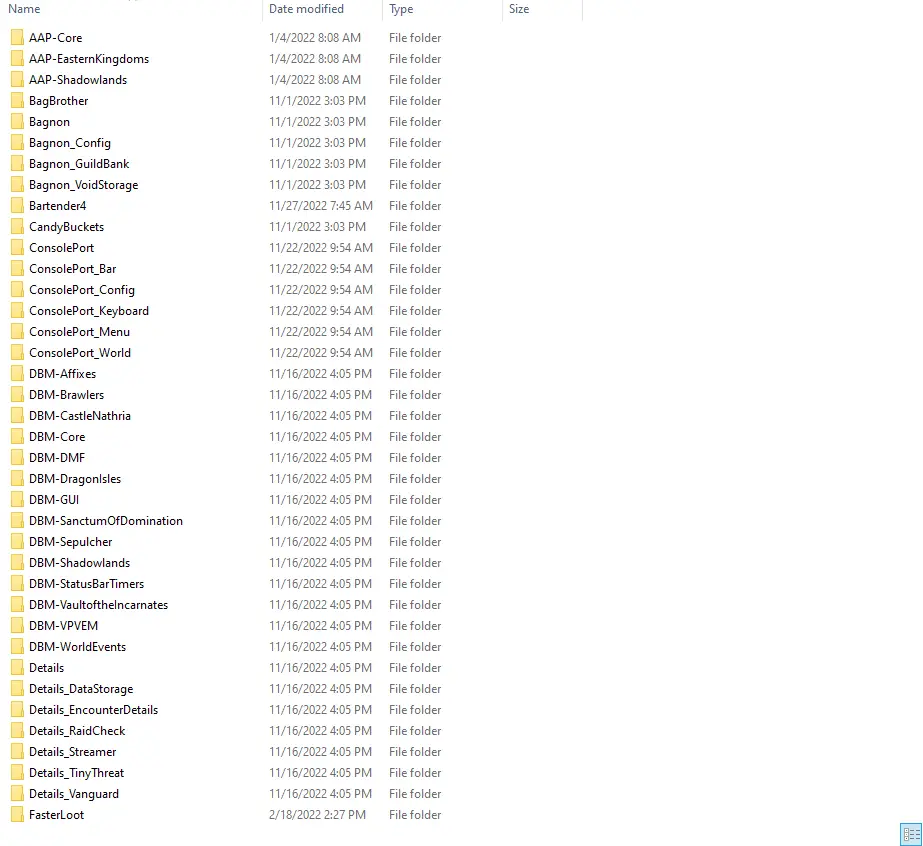 Hope this helps!
If you have any more questions, feel free to let us know in our Community Discord! We love answering questions!