The Darkmoon Faire is a monthly recurring World Event that takes place on the Mystical Darkmoon Island. However, did you know that you can gain EASY profession knowledge by doing a quick quest? Take a look at our list below for Who gives Which quest, and how to complete them!
All profession quests will provide 3 knowledge for the associated profession.
There are Several quests that require you to bring materials with you to the Darkmoon Faire to get them done quickly. A majority of these items can be purchased from Trade Supply NPC's, the 2 that I recommend are Shadi Mistrunner in Thunderbluff and Tharynn Bouden in Goldshire.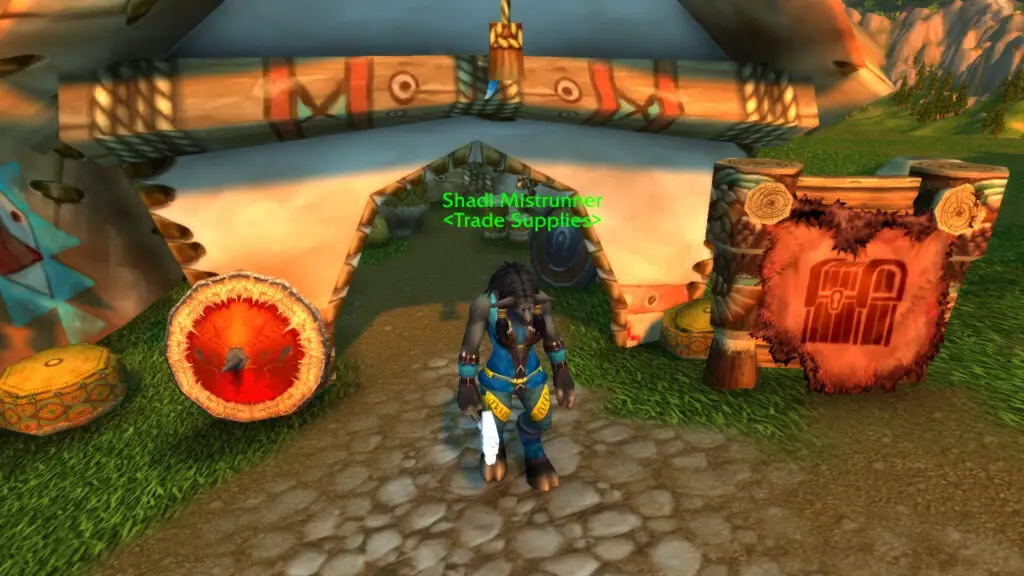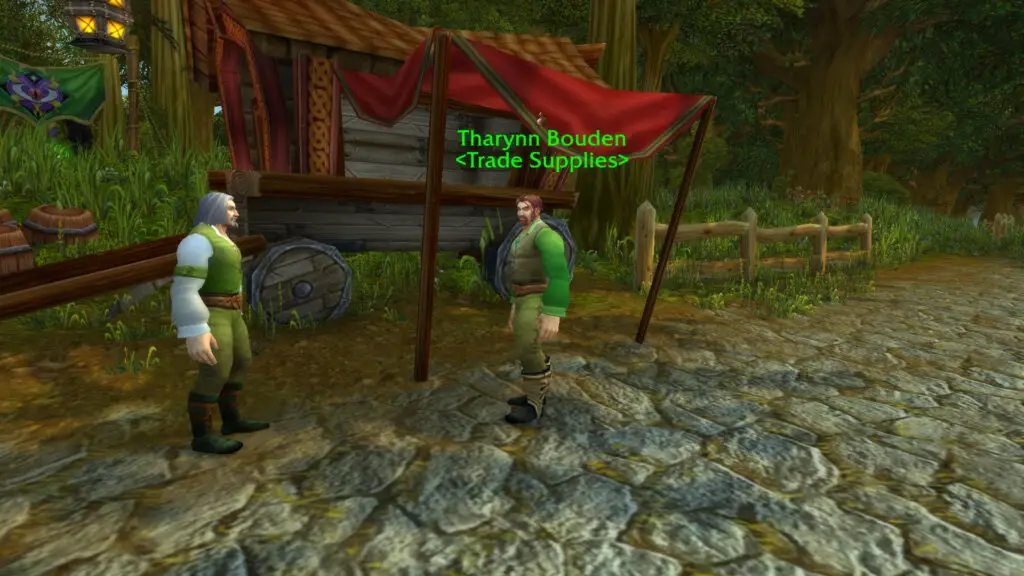 Alchemy-
Bring 5 Moonberry Juice, purchased at an Innkeeper before traveling to the island.
Sylannia at the Food and Drink Booth at the fair is experimenting with new drink and needs your help! Combine the moonberry juice you purchased in advance with the base drink you buy from Sylannia.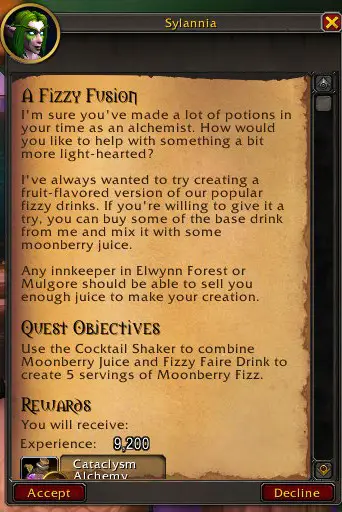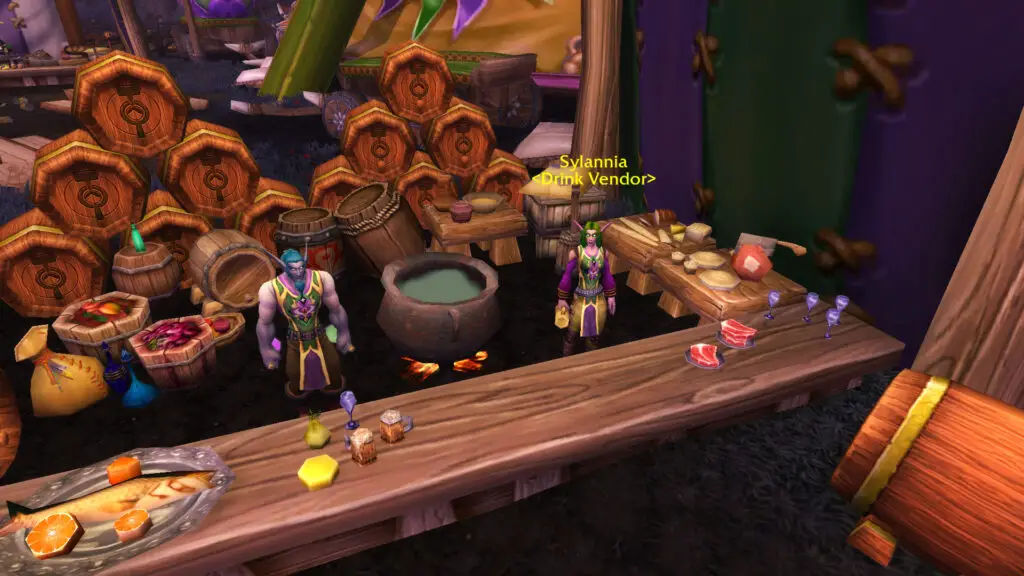 Archaeology-
Bring 15 Archaeology Fragments with you to the island. (These are gathered by actually doing the Archaeology profession.)
Proffessor Thaddeus is excited to teach children about the past. Help him by bringing him 15 Archaeology Fragments for him to bury in the sandbox! How that helps kids I have no idea, but he rewards your for it!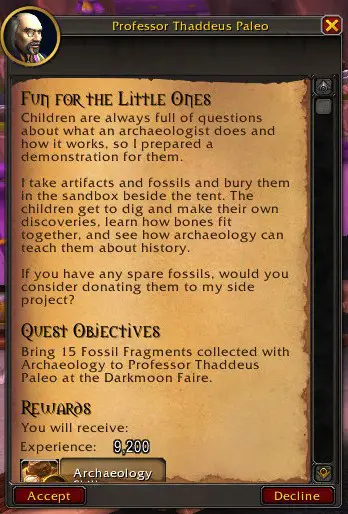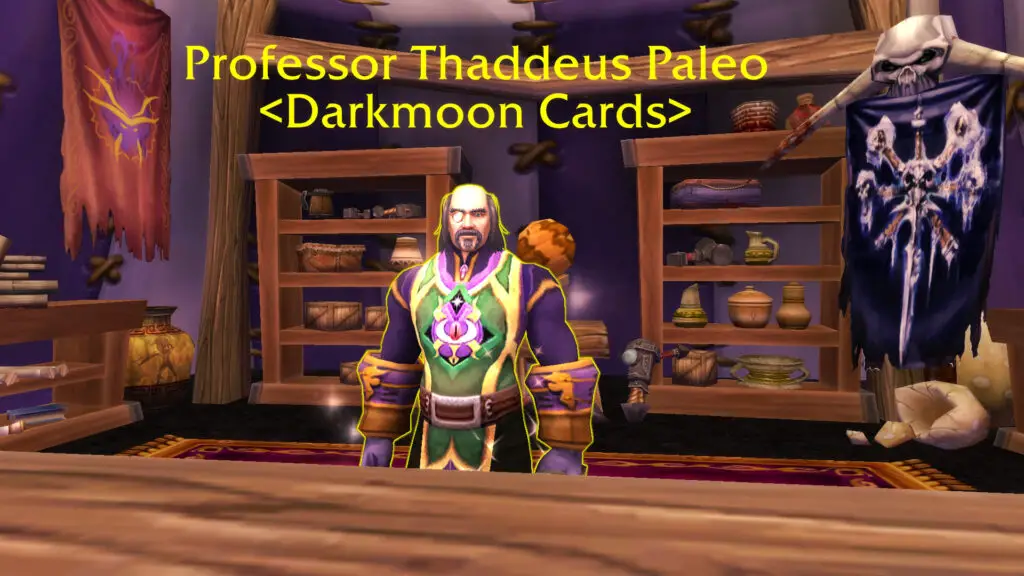 Blacksmithing-
Yebb Neblegear wants you to make some Horseshoes for their Horse, Baby. He gives you the materials, but you will need to find an Anvil. There is one located a few feet away in the Replica Armor Booth, which I would recommend using as it's the closest. Make the horseshoes using the item he gives you and bring them back to put on Baby!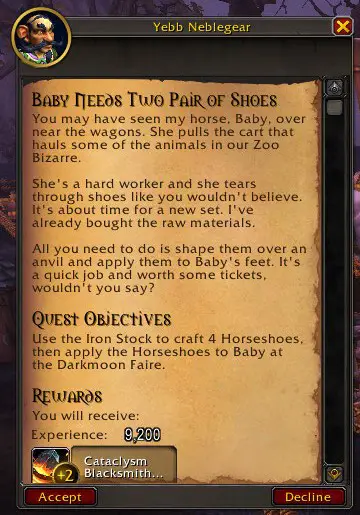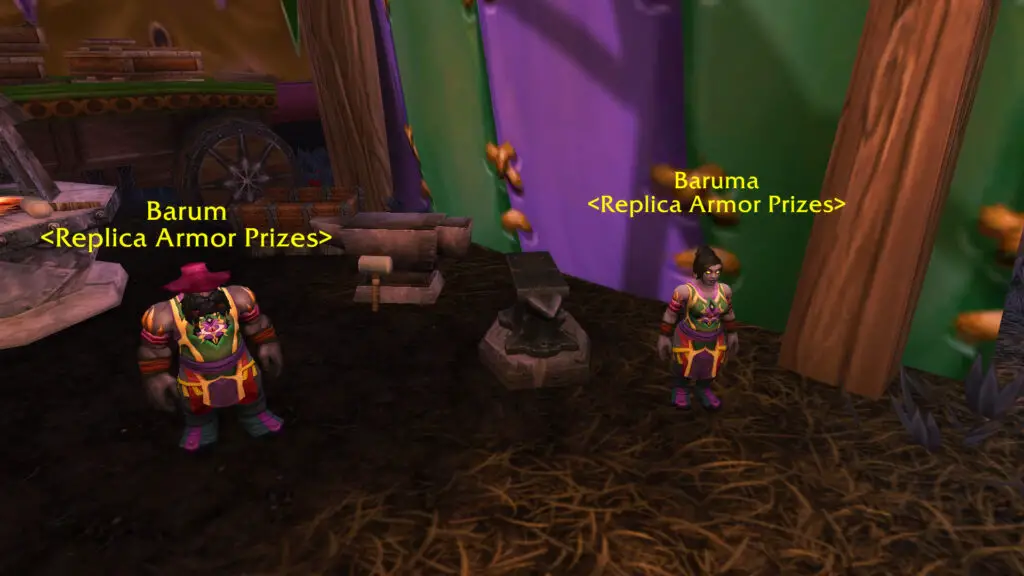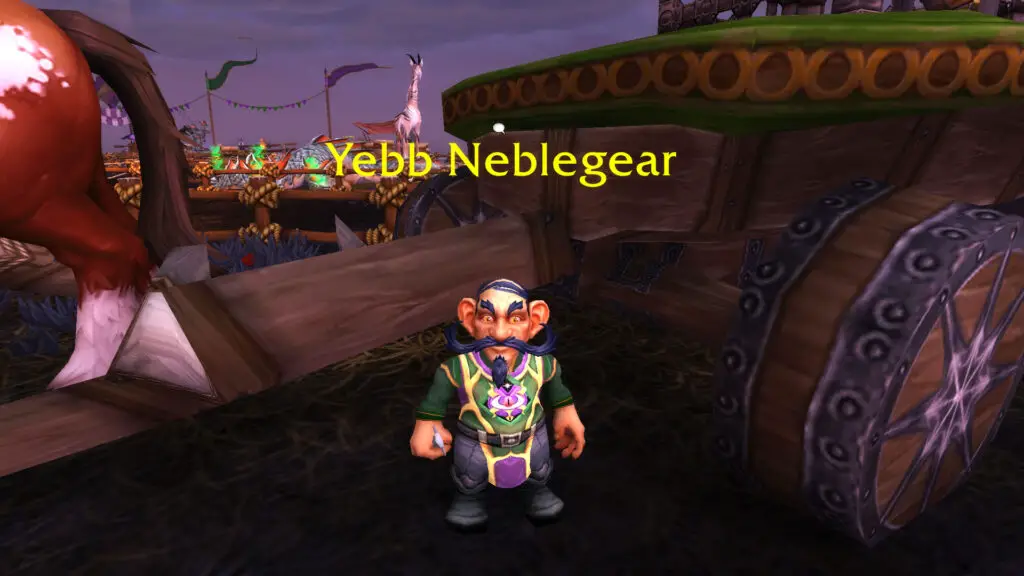 Cooking-
Bring 5 Flour with you to the island.
Stamp is making fried frog legs, but he ran out of flour! Help him make the crunchy frog legs by combining the Flour you brought with you with the bag of frogs! You'll be hopping mad when you try them!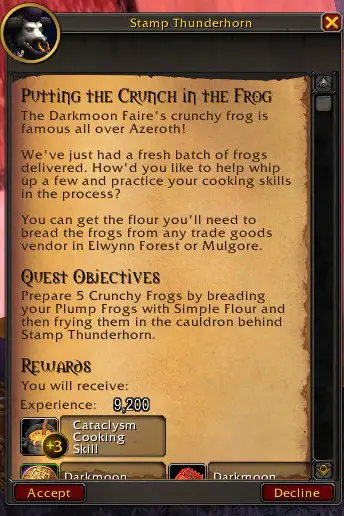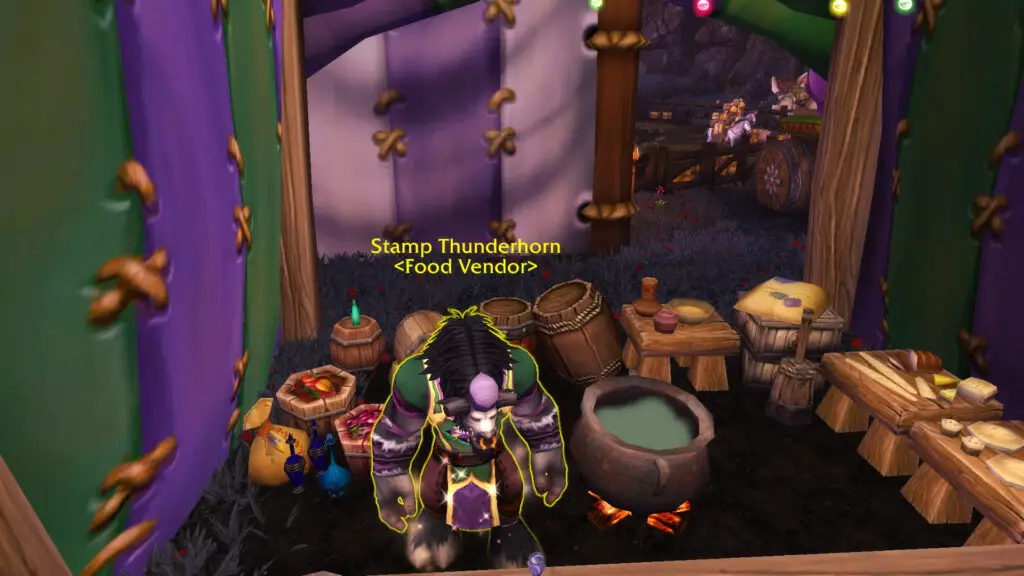 Enchanting-
Sayge, the wise Gnoll he is, is making enchanted curious for visitors. Find discarded weapons around the Fair and use them to break them down. Seriously… who throws away perfectly good enchanted weapons! Oh look, a new M+ Season!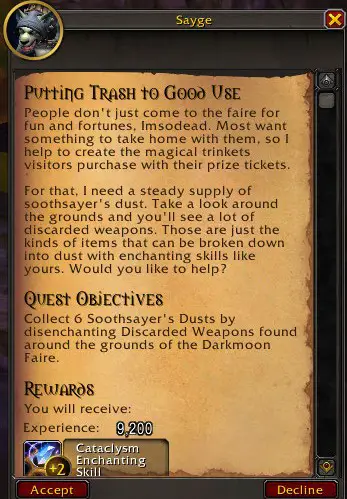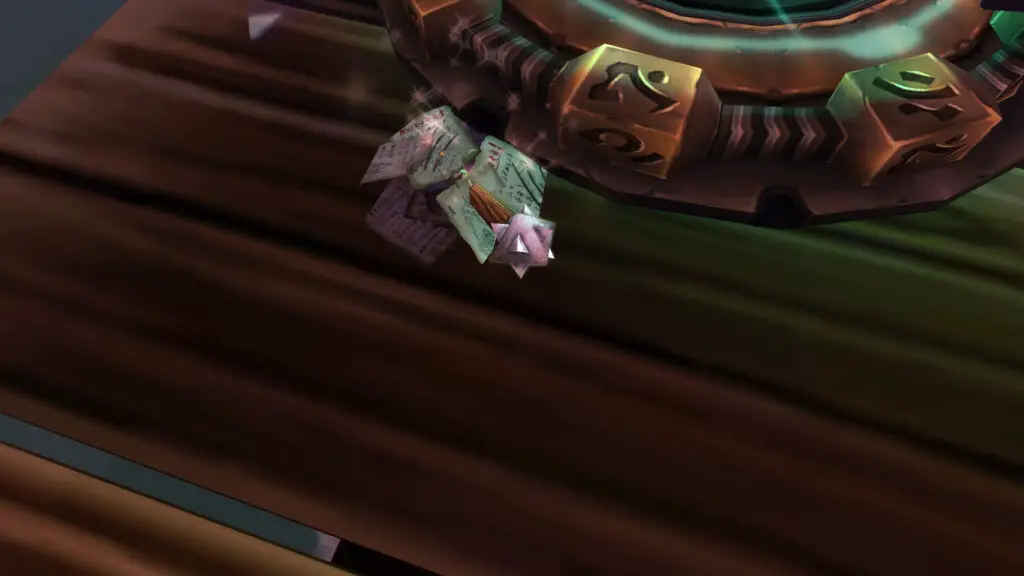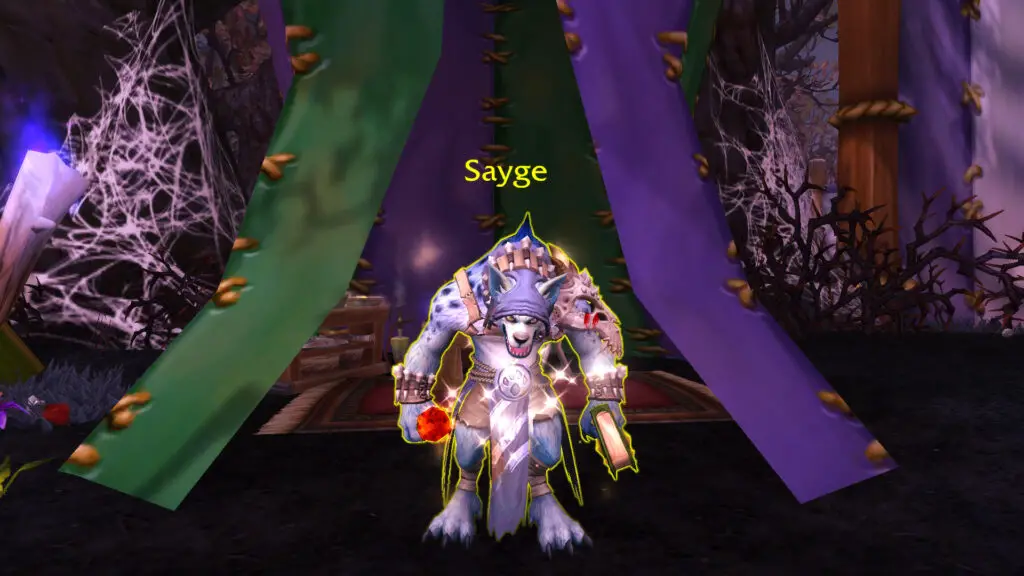 Engineering-
Rinling the tinkering troll would like your help in getting Tonks ready for play. Look around the island for damaged tonks and repair them with the Wrench he gives you!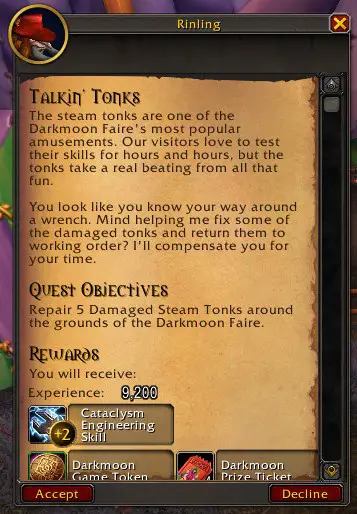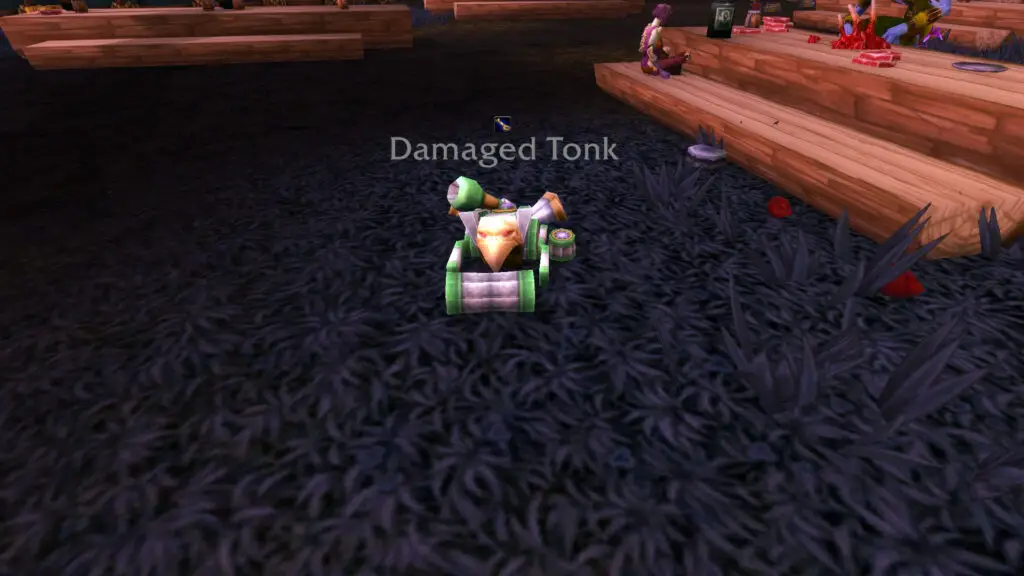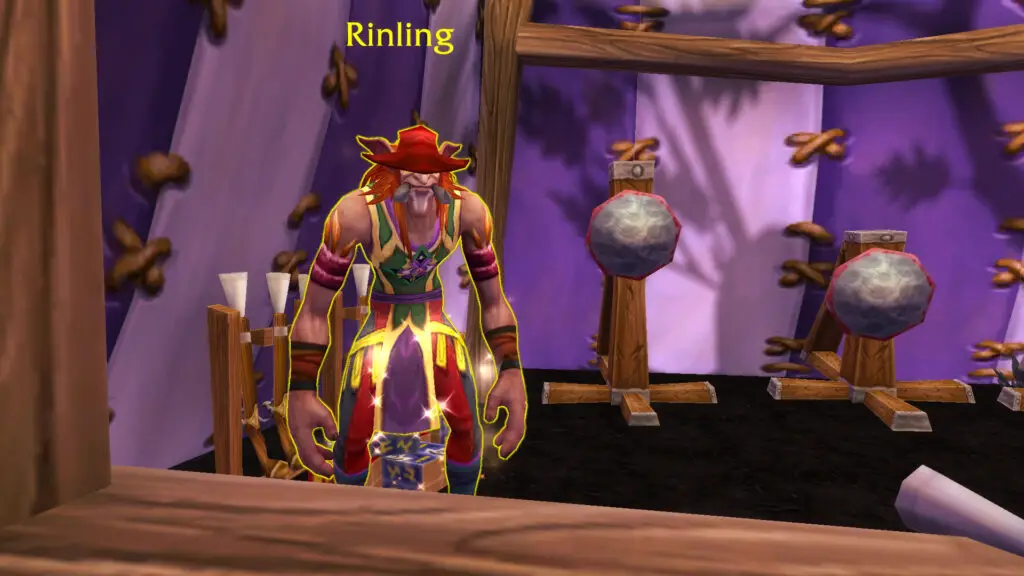 Fishing-
Stamp wants to serve more fish on his menu, but he is missing the fish… go to the pier and use your Fishing Skill to catch some! Why cant he get them from the fishing trainer? No idea… just enjoy the free rewards!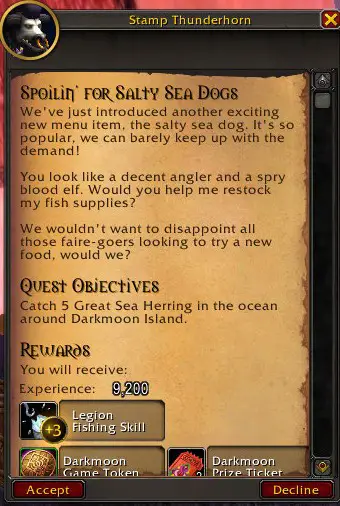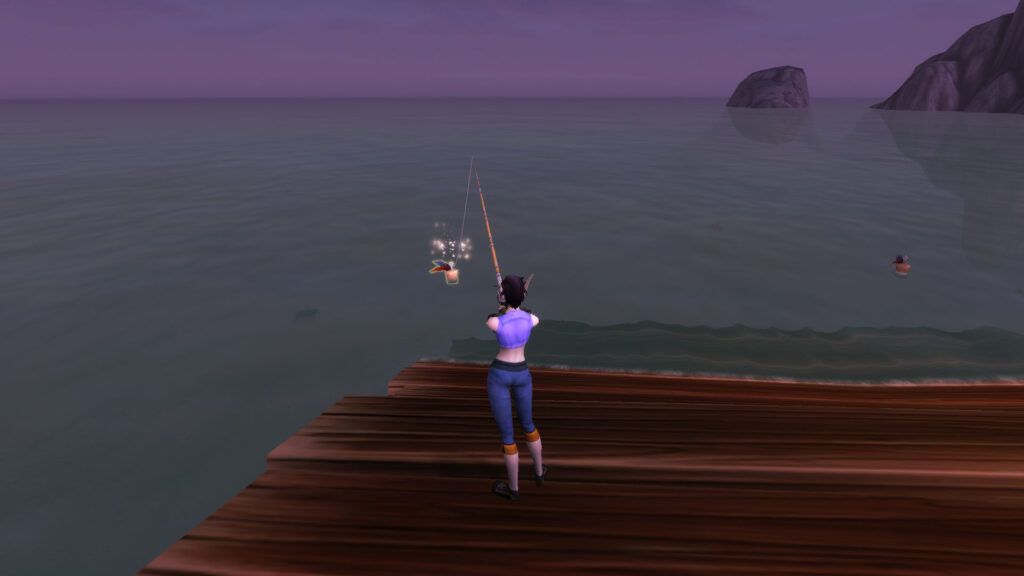 Herbalism-
Chronos serves many rolls at the Faire. One such is local physician! Help him by gathering some of the flowers around the island so that he can make more healing salve.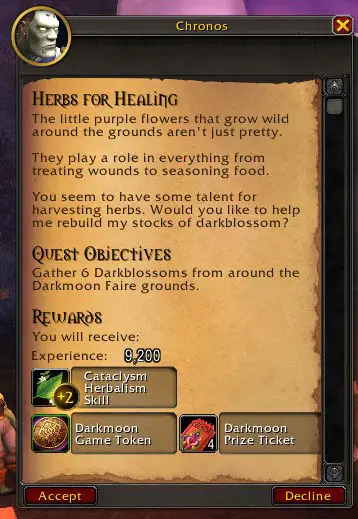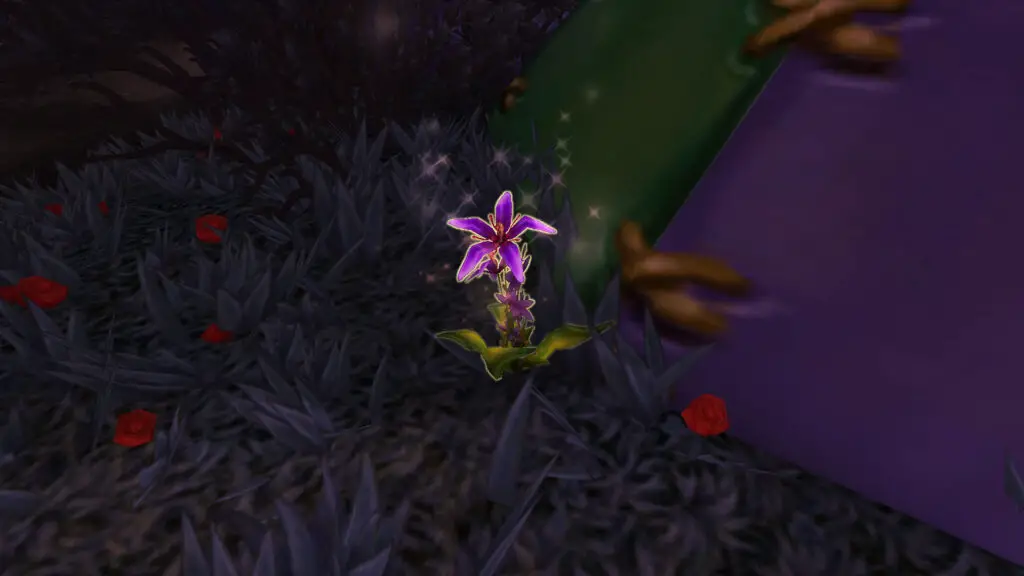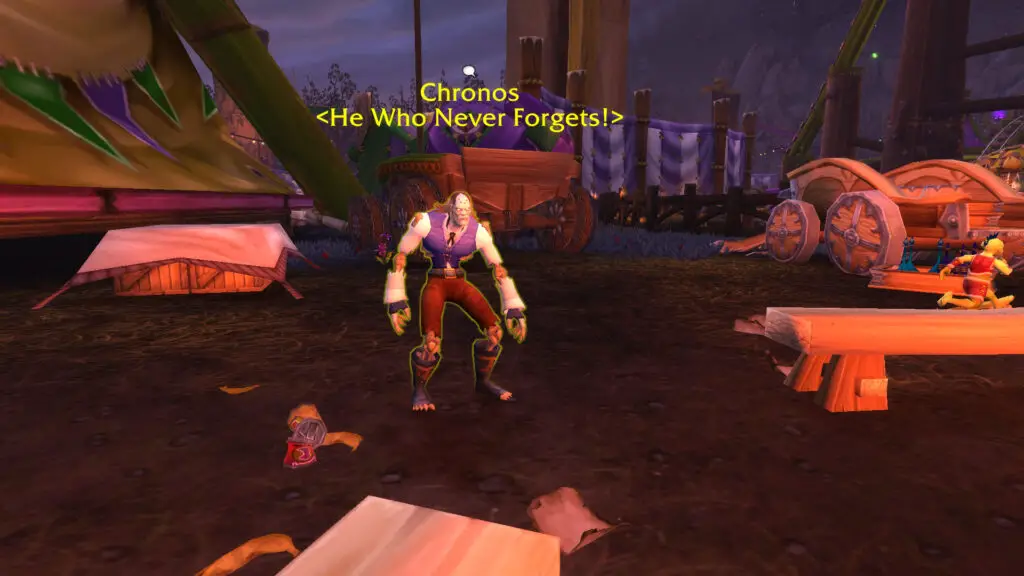 Inscription-
Bring 5 Light Parchment with you to the island.
One of the most popular attractions at the Darkmoon Faire has been getting your fortune read by Sayge, but theres a lot that goes into divining the future! Help Sayge by imbuing the ink and writing the fortunes. Do this by combining your parchment with the item given by Sayge.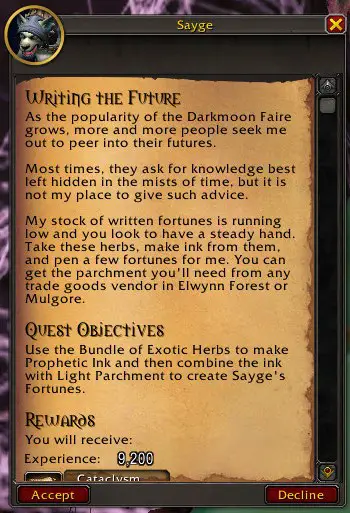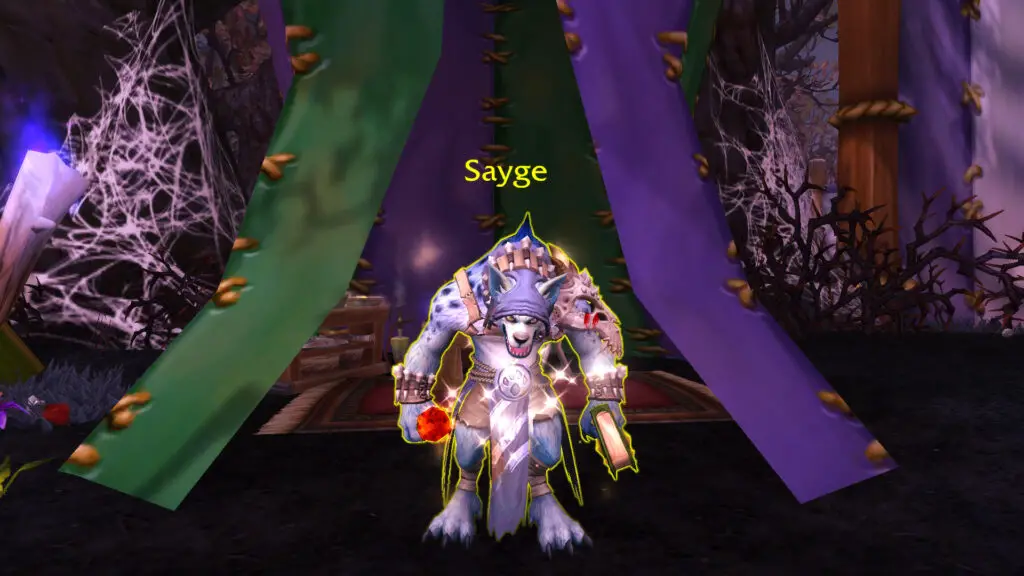 Jewelcrafting-
Chronos, ever the entrepreneur also makes jewelry for the Carnies! Find broken glass bottles around the island, break them down, and bring them back to Chronos.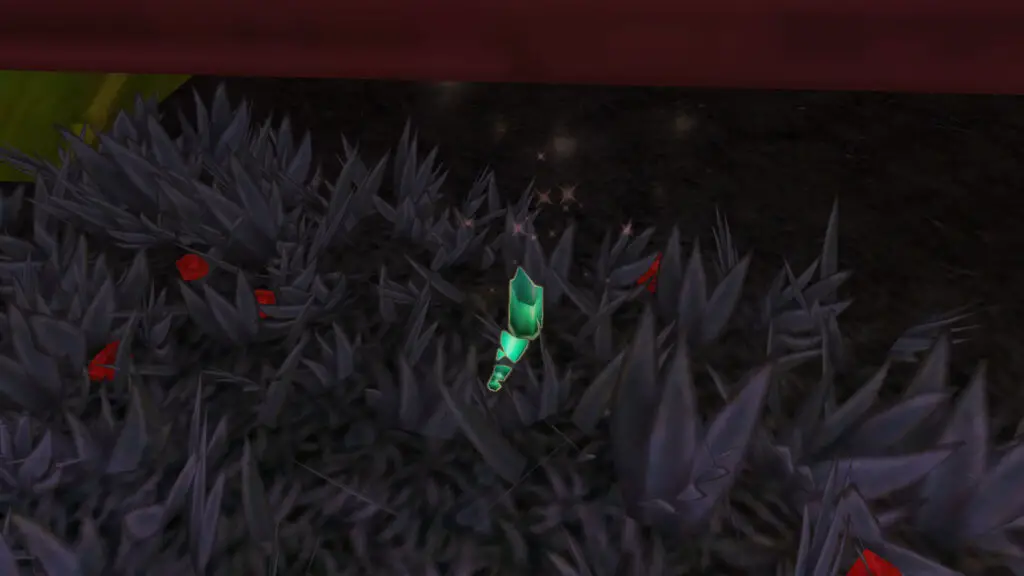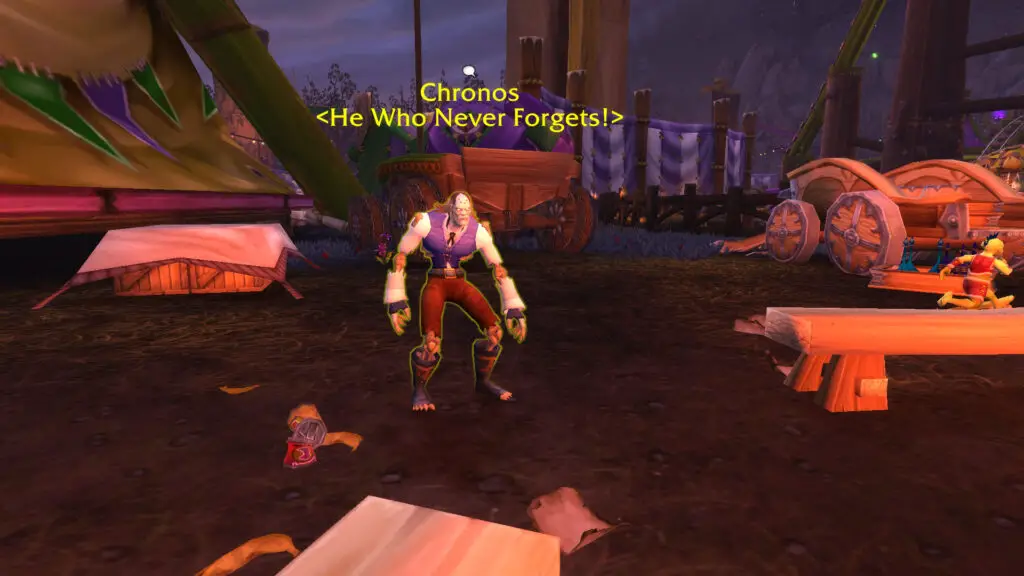 Leatherworking-
Bring 10 Shiny Baubles, 5 Course Thread, and 5 Blue Dye with you to the island.
Rinling is helping to make some of the toys given out as prizes for the Faire games. Help him out using your leatherworking skills to combine shiny baubles, threads, dyes, and the kit he gives you to help make the kids smile!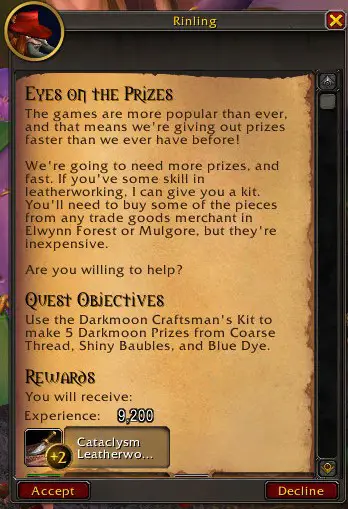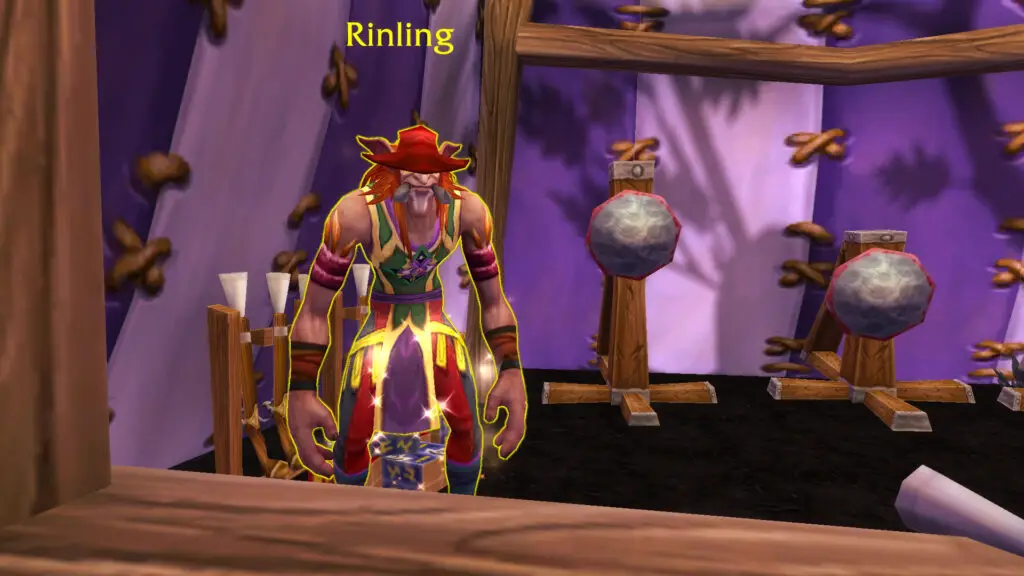 Mining-
More Tonks?!?! Rinling not only repairs tonks, but makes some of the replacement parts! He tasks miners with searching the island for metallic parts. In return, he teaches your to… dig better? I don't know, but take the knowledge while you can!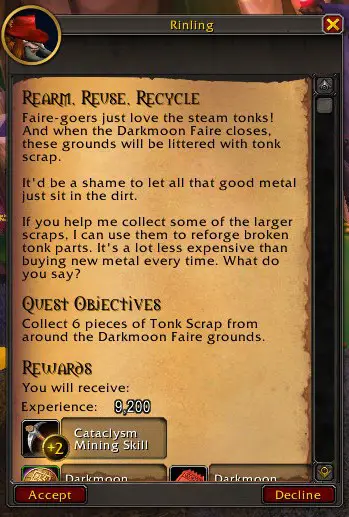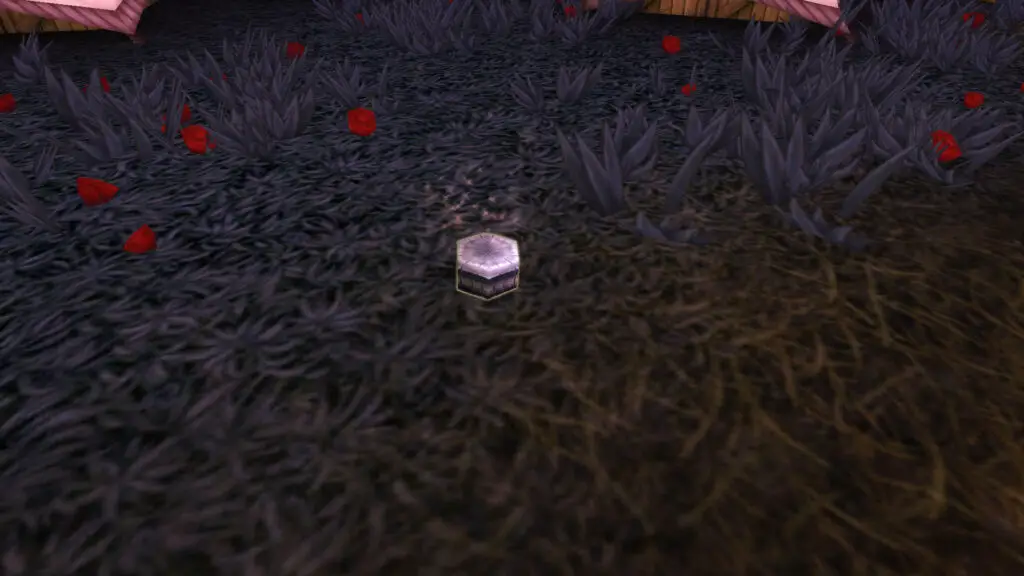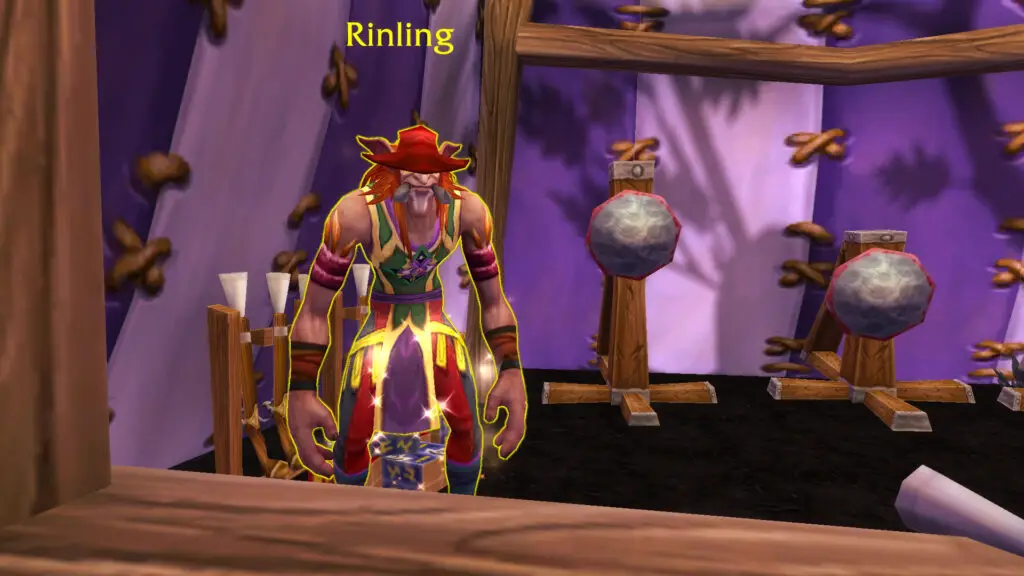 Skinning-
Chronos has staked out some leather around the island that needs to be Tanned. Give him a hand and scrape the skins with your trusty knife and let him know when you're done!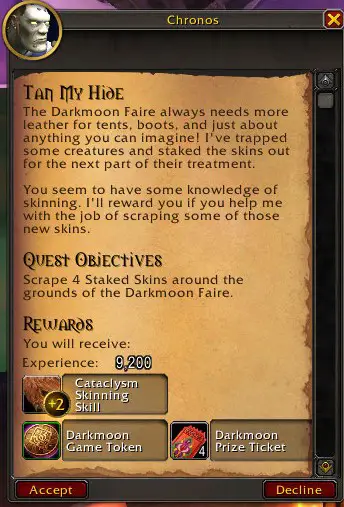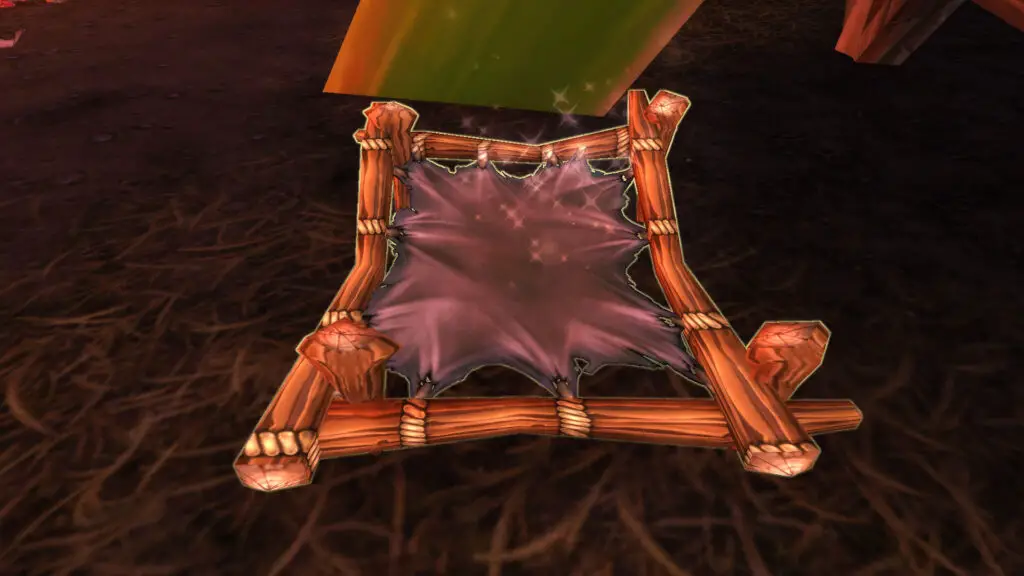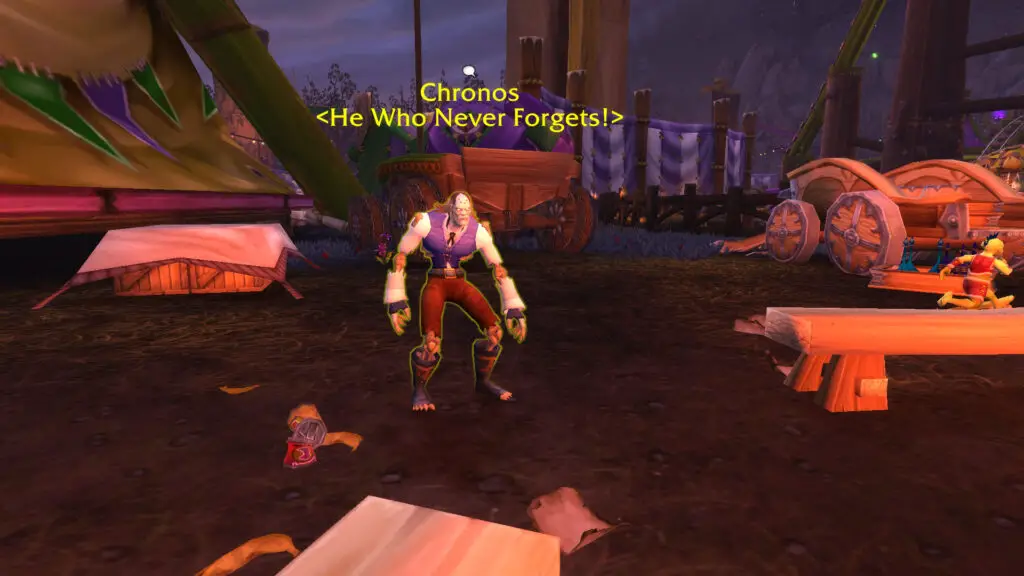 Tailoring-
Bring 1 Course Thread, 1 Blue Dye, 1 Red Dye with you to the island.
What is a faire without banners and signage? Give the Faire Information Officer a hand with your tailoring skills by making a banner, and then staking it in a rock!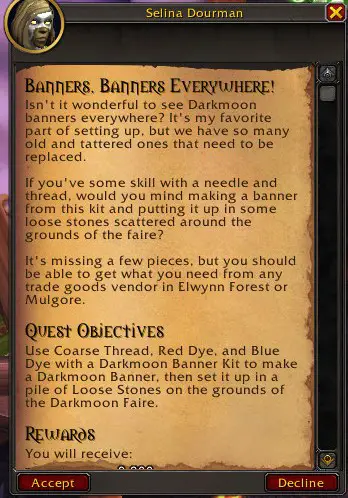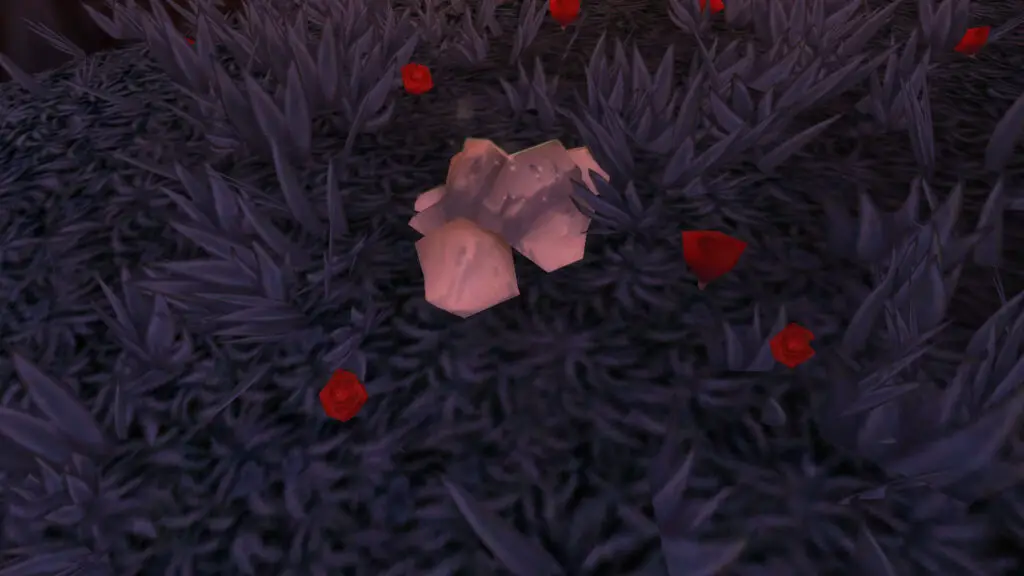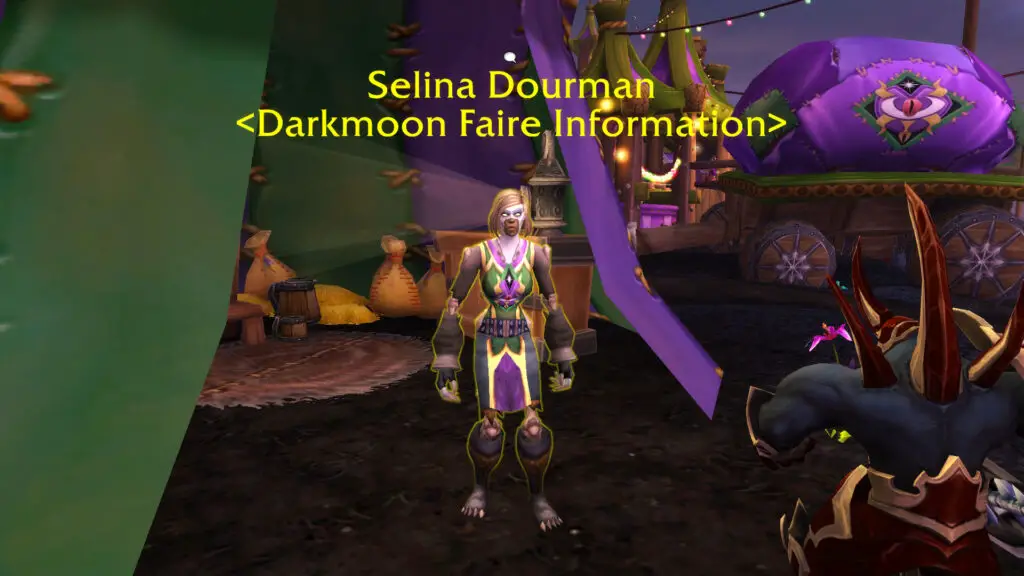 Enjoy the Faire!
Most importantly, enjoy the Darkmoon Faire. Theres more to do than Min Max your Professions and your Profession Knowledge. Look around, enjoy the games, and have a blast. You won't regret it!
Let us know what you think of this article in our Community Discord, and make sure to keep checking back for even more awesome guides, articles, and highlights!